Australia Data Center : Sydney
If your website will be targeted at visitors from Australia, New Zealand and Oceania, we have the optimal solution for you. We partner with one of the best datacenter facilities in the Southern Hemisphere, which offers excellent Internet connectivity and enhanced security for your web sites. You can take advantage of the Australian data center by ordering any of our Australia cloud hosting packages or OpenVZ-powered Australia VPS web hosting packages. Just select the Australian datacenter from the drop-down list on the order form. We have a 99.9% minimum uptime guarantee, 24/7 live support and an innovative Control Panel.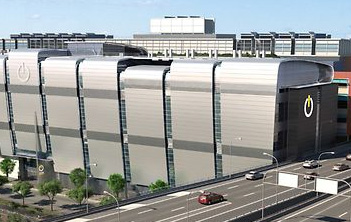 ---
SIS Group Sydney is one of the largest data centres in the Southern Hemisphere, with 50,000 sq ft (42,000 sq m) of space and over 34 MW of onsite power generation capacity. Excellent efficiency delivers low energy costs to customers. The temperature & humidity are maintained according to energy efficient standards at all times.