Superior-Quality WordPress Cloud Web Hosting Service
iClickAndHost is an expert in WordPress web hosting. Our WordPress hosting service is cloud based and performs about 10x times faster than shared hosting. You can read about our cloud platform in this blog post :
Our custom built cloud platform explained
. An automated WordPress installation is offered right at signup. We support the latest WordPress version, all updates, all types of plugins. We also offer plenty of free WordPress themes, available in your Control Panel. With iClickAndHost, you can get a WordPress cloud hosting package together with a brand new domain name for as low as $3.99/month. That's less than what shared hosting costs! We have a solid 99.9% percent uptime guarantee and a dedicated 24/7/365 client support service with a dedicated WordPres support team, staffed with experienced WordPress administrators. You can read
how do we guarantee our high uptime
. With iClickAndHost you can host your new WordPress site in the
United States
,
United Kingdom
,
Asia and Australia, Finland
and
Bulgaria
. Choose a location closer to your visitors will improve their experience, providing faster page load times. Simply select your desired location at checkout.
Try our services RISK FREE For 1 Month with no commitment!
All of our WordPress Hosting plans have the following features:
UNLIMITED Traffic
UNLIMITED Storage
UNLIMITED Subdomains
HEPSIA Control Panel
5 Data Center locations
FREE Domain Name
INSTANT Account Activation
24/7/365 Support
DAILY website Backups
Dropbox and Google Drive Backups
install SSL with no need of dedicated IP
Web Accelerator Tools
Node.JS, Varnish, RemoteSQL and more
PHP Version Selector and configurator
30 DAYS FREE trial
100% WordPress-Optimised Service
iClickAndHost offers you a hassle-free WordPress hosting experience.
1-click WordPress installation
Free WordPress web site skins / themes / templates
Turnkey ready to customize WordPress web sites
iClickAndHost runs a top-class WordPress web hosting platform.
iClickAndHost runs a custom cloud WordPress hosting environment
Advanced WordPress security protection layer
The latest stable editions of Apache, MySQL and PHP
iClick and Host - Reliable webhosting at lowest prices offers an exceptional technical support service.
24/7 WordPress expert support
The average support ticket response time is about 15 minutes.
Free web site migrations from your previous host
Business
Ultimate
Unlimited
Starter

A perfect choice for any e-store or a comparatively complex website.

A moderately priced website hosting package, excellent for a business site or an online store.

This solution is the best choice if you plan to design several websites and to host them in one shared hosting account.

An excellent hosting plan for a simple website such as a blog or a portfolio.

Unlimited storage
Unlimited storage
Unlimited storage
Unlimited storage
Unlimited bandwidth
Unlimited bandwidth
Unlimited bandwidth
Unlimited bandwidth
5 websites hosted
Unlimited websites hosted
Unlimited websites hosted
1 website hosted
24/7/365 support
24/7/365 support
24/7/365 support
24/7/365 support
30 Days
Money Back Guarantee
30 Days
Money Back Guarantee
30 Days
Money Back Guarantee
30 Days
Money Back Guarantee

$

5.55

/ month

$

9.99

/ month

$

13.99

/ month

$

3.99

/ month
Compare All Hosting Plans
Compare All Hosting Plans
Compare All Hosting Plans
Compare All Hosting Plans
What makes iClickAndHost WordPress hosting different?
Unique cloud platform
We have developed our own and distinctive cloud web hosting platform. Our servers automatically balance their load and direct the network traffic and have better performance over the traditional cPanel shared web hosting servers! No "noisy neighbours", no DDOS downtime. Never worry about downtime or slow web sites! Learn more about the advantages of our cloud platform
Free web site installer and Site Builder
Turnkey web site installs - get the latest version of the most popular CMSs. If you need a web site to present yourself or your company online but have no web designer skills - this is for you. Just follow the step-by-step wizard and you are good to go! You have to try it to believe how easy it is to have a web site today!
eCommerce specialists
Make iClickAndHost your partner for reliable eCommerce hosting. Our servers are 100% optimized to run eCommerce smoothly. Get onine and start selling! If you are not happy with your current web host, open a support ticket and we will move you existing online shop over to iClickAndHost. Forget about slow web sites and downtime. Do the smart thing and switch to iClickAndHost.
Free Daily Backups
We value your data and we know how important it is for you. By switching to iClickAndHost you will never have to worry about losing your website data. Your websites will be backed up multiple times a day on our external servers. You can even have the latest backup saved directly onto your own Dropbox or Google Drive folder every day! Host with confidence.
WordPress Optimized
We love WordPress! We even run our own websites entirely on WordPress! We have dedicated WordPress optimized servers, part of our own cloud network. All servers automatically balance their loads and are configured especially to handle WordPress. All the popular plugins run smoothly and can handle much more visitors than the average shared host. Free themes are available as well. If you are looking to move from your current slow WordPress host, notify our admins we will do the move for you.
Powerfull Advanced Tools
We have plenty in our hat for the advanced user: NodeJs, Varnish, Memcached, innoDB engine, PostgreSQL, Remote SQL, PHP version chooser (ver 5.2 to PHP 7), custom PHP.ini configurator, FrontPage, AJAX, CGI, Ruby, Rails support; e-mail SPAM filters, configurable firewall , SiteMap generator, password protected areas and so much more. See all the Hepsia Control Panel Advanced Features. We are developer friendly!
SSL Certificates
With iClickAndHost you can purchase SSL Certificates to better secure the connection between your website and your visitors. iClickAndHost offers both generic and wildcard SSL certificates. Our generic certificates have 2048-bit RSA keys with 256-bit encryption. iClickAndHost support SNI, allowing you to purchase and install an SSL certificate to your domain without the need of buying additional dedicated IPs. You can purchase the certificate and install it with just 1 click from within your Hepsia Control Panel.
Free VPN Service
As a complimentary extra we give our customers Free VPN Service with 5Gb of traffic included! All incoming and outgoind traffic is protected with 128bit encryption. So if you are worried about your privacy, you can safely protect your identity when browsing the internet. VPN access is available for every device with a VPN client – a smartphone, desktop computer, laptop, tablet, etc. No one else offers that.
Free Website Migration to iClickAndHost
Moving your website(s) could be such a pain sometimes. Even if you are knowledgeable and experienced there is always something you may miss or forget. Or you are looking to switch your host but you are not confident enough to do the move yourself? Don't worry. Sign up and open a ticket via the control panel. We will move all your websites for you at no extra charge!
Strict Security
We are very strict about security! Our security team has over 15 years in online security and our hosting platform is very secure. We have less succesfull attacks on average than a regular cPanel shared host. We are constantly adding new security features. We will also help you if your website gets hacked. We will help you recover it, find the vulnerability and help you protect your website for the future.
24/7 live support
our help desk never sleeps! Rain or shine, our ticket response time guarantee is within 1 hour. Our average ticket response time is below 15 minutes!
30 Day Free Trial
We offer a 30 day trial period. There is no need to add payment information or commit to a payment unless you are confident our services are right for you. This you can try our WordPress hosting absolutely RISK FREE!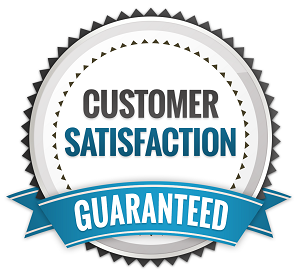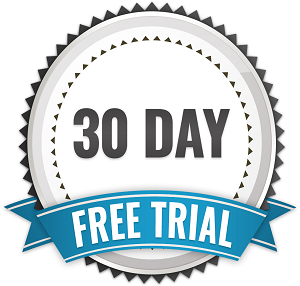 All web hosting packages include the following extras:
Instant Account Activation
99.9% Uptime Guarantee
Daily Data Backup
Online Website Builder
50+ Free Apps Installer
Administration Tools
Multilangual Control Panel
Unlimited Subdomains
Unlimited Parked Domains
Full DNS Management
Custom domain A and MX Records
Domain CNAME Records
Domain AAAA/SRV/NS/TXT Records
Full Domain Whois Management
Domain Registrar Lock Option
Domain EPP Transfer Protection
Domain ID Protection
Free Webmail
Encrypted SSL Webmail
E-Mail Forwarding
E-Mail Auto-responders
Catch-all e-mails
Unlimited Mailing List Members
E-Mail Anti-spam Protection
E-Mail SPF Protection
Anti-virus Protection
Advanced Web File Manager
Unlimited FTP Accounts
FTP Accounts Manager
SSH/Telnet Options
Website Manager
Custom Error Pages
Custom Apache Handlers
Custom MIME Types
Dedicated IP Addresses Аvailable
PHP4/PHP5/PHP6/PHP7 Support
MySQL v.5 Databases
Unlimited MySQL Database Storage
phpMyAdmin Access
PostgreSQL 8.3
phpPgAdmin
Zend Optimizer
Perl 5.8.x
Over 3400 Perl Modules
ImageMagick & GD Library
Python
IonCube
Server Side Includes
URL Redirection Tool
FrontPage Extensions
Password Protected Areas
SSL Certificate Generator
Cron Jobs
InnoDB
Varnish
Memcached
Node.js
Traffic Reports and Stats
WebSite Load Stats
MySQL Stats
Error and AccessLog Viewer
2.5 Gbit Network
Backup UPS & Diesel Backup Generator
24/7 Customer Support
Video Tutorials
Integrated Ticketing System
30 days Free Trial