Fast and Reliable OpenVZ VPS servers!
We offer fast, reliable and scalable OpenVZ VPS packages. Our OpenVZ VPS servers are better than the average VPS provider as we guarantee dedicated resources for your VPS server and the same stable I/O. No interference from noisy neighbours, no oversold servers! 24/7 support, backup options,
server management options
, advanced tools, dedicated IPs,
free Hepsia Control Panel
, free VPN and much more. Just scroll below.
UNLIMITED Domains
UNLIMITED Emails
UNLIMITED Databases
UNLIMITED FTP Accounts
SSD storage with guaranteed I/O
FAST Account Activation
NO Setup Fees
24/7/365 Support
WEEKLY Off-site Backups
Daily Dropbox Backups
SSH/ FULL Root Access
OS Choices (CentOS, Debian, Ubuntu)
FREE Hepsia CONTROL PANEL
add cPanel for just $10
MANAGED or UNMANAGED servers
5 Global Server Locations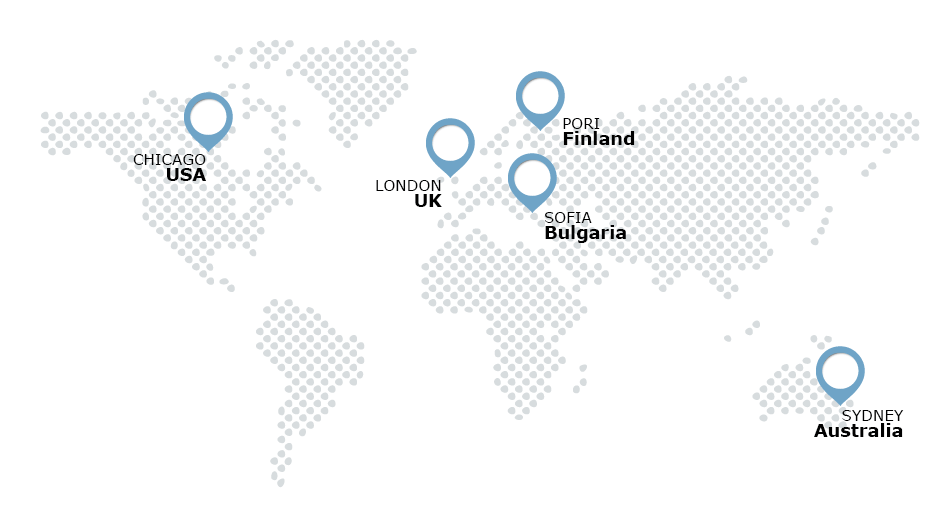 Select the VPS that suits you best.
You can always upgrade or downgrade to fit your budget!
OVZ 1
Platform: Linux
CPU:
RAM: 1 GB
Space: 20 GB
Bandwidth: 1 TB
Management: Non-managed

$

6.00

/mo
OVZ 2
Platform: Linux
CPU:
RAM: 2 GB
Space: 40 GB
Bandwidth: 1 TB
Management: Non-managed

$

13.00

/mo
OVZ 4
Platform: Linux
CPU:
RAM: 4 GB
Space: 80 GB
Bandwidth: 3 TB
Management: Non-managed

$

21.00

/mo
OVZ 8
Platform: Linux
CPU:
RAM: 8 GB
Space: 160 GB
Bandwidth: 5 TB
Management: Managed

$

41.99

/mo
OVZ 16
Platform: Linux
CPU:
RAM: 16 GB
Space: 320 GB
Bandwidth: 6 TB
Management: Managed

$

73.99

/mo
We provide outstanding and feature-packed VPS service
Fast and Free Hepsia Control Panel
The Hepsia Control Panel gives you full control over your VPS in a graphical point-and-click environment. It's very fast, responsive and very user-friendly. Hepsia offers many controls for your VPS like drag / drop file manager and GUI file editor, domain manager, e-mail account manager, database manager, PHP configurator, CMS and web Applications installer, backup manager, billing and invoicing center, self help and customer support portals. View Demo.
A Non-Stop Client Support Service
With iClickAndHost, you no longer need to wait for hours on end for a support team representative to respond. Our experienced admins are standing by to answer all your inquiries 24x7x365 and they will get back to you in less than one hour. Guaranteed! The average ticket response time is 15 minutes. Need help moving your websites from your previous web host? Just open a ticket from within the Control Panel and we can do that for you.
Scale your VPS. Always be within budget
Start small and scale up when your websites grow and visitors increase. Don't break the bank to start with an expensive server. You are able to upgrade your VPS from within your Control Panel and your websites will be always online and very fast!
Free Reseller Tools
With iClickAndHost you can quickly build a hosting company or a reseller web hosing company, thanks to the free-of-charge extras with each of our VPS packages - billing software and a domain name reseller account.
Plenty of Advanced Tools
Node.Js, Memcached, Varnish and InnoDB are just a few to mention. Available to activate for your VPS from the free Hepsia Control Panel. Control the ModSecurity plug-in, set-up daily Dropbox backups, access the free complimentary VPN service (5Gb of free VPN traffic included)
Guaranteed Reliable Service
99.9% network and server uptime guarantee and your VPS will be fully operational in no more than 60 minutes after your payment is confirmed. Guaranteed CPU, no SWAP partitioning, Real RAM quotas, NO HDDs - only fast SSD drives, FAST backups from an off-site server, easy upgrades and plenty of advanced tools. ModSecurity Firewall layer gives you extra security and protection.
A Free Dedicated Static IP
With iClickAndHost, all VPS servers have included 1 static IP address, free-of-charge. A second IP address is added when the Virtual Private Server is purchased with a hosting Control Panel. In case you need more, you can purchase additional IPs to suit your needs. We keep our network and our IPs clean! Proper justification is required for more than 9 IPs purchased by new clients.
The Managed Services Package
А Managed Services package can be ordered as an upgrade with all our VPS servers. This way our experienced sysadmins will take care of all the time-consuming tasks on your behalf, in case you don't have server administration skills or you'd rather spend your time on managing your projects. OS updates, server and process monitoring and restarts, 50Gb additional backup space and 30 minutes of installation and troubleshooting of 3rd party or custom software is only part of the package.
Datacenter Options
With iClickAndHost, you can have a VPS in any of the 5 major global locations. Cover the Americas with our Chicago DataCenter, EU and EMEA with our London Data Center, Sofia Data Center and Finland Data Center. For Asia, Australia and Oceania host in our Sydney Data Center. All facilities are equipped with top-of-the-line hardware components, superb network connectivity and cooling equipment. A 24x7 tech support team is available for all locations.
Hardware Testing and On-Site Spare Parts
We run stress test on our hardware for 7 days prior to releasing the server for use. We keep all kinds of spare server parts to quickly replace a broken part in case of a memory / CPU / SSD / motherboard / chassis / RAID controller failure. We also keep spare servers to easily react in the event of more complicated server issues. To minimize downtime, we simply move all of the SSDs to a new spare server, while investigating which part needs to be replaced.