Check your Domain Availability...
Reliable Webhosting Solutions From iClickAndHost.com
You need a website, but don't have the designer skills? You are in a rush and need a website up and running ASAP? We offer cheap and reliable web hosting solutions! With iClickAndHost you can have a website, blog, forum, or e-store up and running in just a few clicks! Choose where to host your site with our 3 datacenter locations in North America, Europe and Australia.
You need more power and flexibility? We have it! Check out our cheap and reliable VPS packages. You get /root access, web accelerator tools, free script installs and choice of OS. Host unlimited domains and websites. We guarantee minimum 99.9% availability and 24/7 live support to meet your needs. Have it fully managed by our experienced staff or do it yourself. At checkout choose where to host your cheap and reliable VPS - in our Chicago, London or Sydney locations.
You need full control and lots of power? Get one of our reliable dedicated servers. We install and configure your dedicated server right away for free and will plug it in our Chicago, IL datacenter. You get free Control Panel or request cPanel at checkout. With our dedicated servers you get free reseller and billing tools, like ClientExec and an eNom Domain Reseller Account.
| | | | | | | | |
| --- | --- | --- | --- | --- | --- | --- | --- |
| | WordPress | Joomla | Drupal | Moodle | Mambo | PrestaShop | phpBB |
More than web hosting!
OpenVZ VPS @ $6.00 /mo
Cheap and reliable OpenVZ VPS plans offering a choice of Control Panel and a selection of OSs. We use only fast SSD disks! Read More
Semi-Dedicated @ $20.00 /mo
Obtain more system resources than those included in your shared hosting plan with our semi-dedicated servers. Enjoy the power at a fraction of the fully dedicated cost. Read More
Dedicated Servers @ $40.00 /mo
Escape all the limitations associated with the shared web hosting platform by purchasing one of our reliable dedicated servers. Full control and maximum performance! Read More
Why us ?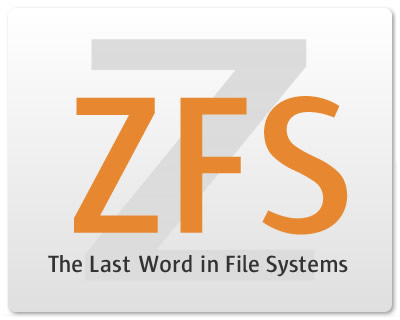 Innovative Cloud Platform
We have developed our own innovative cloud hosting platform, based on the BSD ZFS file system. Our cloud hosting platform combined with the Hepsia control panel is faster, more secure and more reliable than the standard EXT4 + cPanel hosting platform. Our unique cloud platform has faster and more frequent backups, faster data and server recovery times, better and faster RAID utilization and low server amortisation level. Read more about our platform in this blog post.
Guaranteed High Uptime
On our web hosting platform, we guarantee 99.9% availability for all services. This means that we are able to guarantee that your websites will be up and running with no interruption for a minimum period of 364 days and 15.2 hours. The remaining 8.8 hours а year are a buffer time gap left by our administrators for maintenance and server upgrades, aiming to improve the servers' overall performance. Our uptime guarantee consists of many components and many factors contribute for it. Read more on how do we guarantee our high availability on our blog.
An innovative Control Panel
Our own custom built Hepsia Control Panel will make administering your online presence a breeze. With one click, you will be able to upload or modify files, edit your live website, install new CMS (like WordPress, Joomla, a php Forum or an eCommerce store), register a domain, set up a new email account, activate daily backups and advanced features. It's just that easy! You will also be granted access to exhaustive real-time traffic stats and website reports.
Daily off-site backups of your web sites. Even your VPS servers!
Your data is of most importance to us! By choosing to host with us, you make us responsible for your websites, no matter personal or business. We know how painful it is to lose a website. That is why we put great efforts to protect customer data. With us, your website will be backed up everyday to an offsite server. You can even set automatic daily backups to your own Dropbox account. Don't worry if you get hacked or break your website. We have you covered! We even offer daily backups to our VPS customers using the Hepsia Control Panel at no extra charge!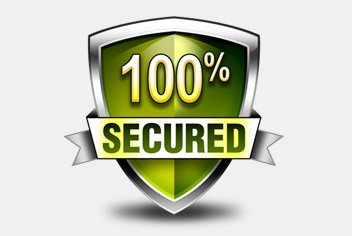 Serious about Security
By hosting your web sites with iClickAndHost you should never worry about your website getting hacked, ddosed or hi-jacked again. We are very serious when it comes to protecting our customers' web sites and data. We have security auditing and monitoring which scans all our servers on a daily basis. We are spending time in researching the latest security threats and we have excellent firewalls to prevent your web site from a DDOS attack or malware intrusions. In the unlikely event that your web site gets hacked our experienced staff will help you to recover it. We will find the intrusion and help you tackle it or we will restore your website from a working and safe backup. We have implemented already many updates to our envirenment to better secure it, like FTP Encryption, Prevention of Brute Force attacks and we are constantly adding new features.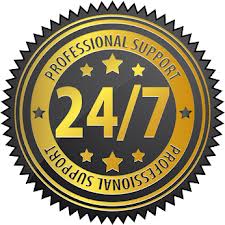 24/7 live help and support
Our experienced staff is standing by 24/7 to assist you in your web hosting questions or help you resolve any issues you may encounter when setting up or updating your web hosting account, vps or dedicated server. Our admins are well trained and will help you move your website over when switching to us from your previous web hosting provider. We will help you to do a cPanel to Hepsia migration, or set-up a brand new web site on our problem. Should you need to contact our support staff you can use the Live chat feature or we recommend the internal ticketing system for technical inquiries. We have a maximum 1 hour response time guarantee but our average ticket response time is less than 15 minutes. We also have a self-help section where you can read tutorials and FAQ about setting up different advanced features on your web hosting platform.
An all-embracing Domain Manager
Our in-house developed Hepsia Web Hosting Control Panel comes with a full-featured domain manager interface from where you will be able to administer multiple domains simultaneously. You will be able to register, transfer and park domains with a mouse click and to manage all their settings through the intuitive graphical user interface. You will be able to update your WHOIS data and nameservers, to lock and unlock domains and much more.
A drag-and-drop File Manager
Your web hosting plan features an intuitive file administration interface from where you can administer your files using simple drag-and-drop movements. It is incorporated in our proprietary web hosting Control Panel and allows you to upload, download, archive, unarchive, move and copy files easily. Integrated file editors will enable you to modify your files without the need to leave the web hosting Control Panel.
Different datacenter locations
The datacenter location has a sizeable impact on the performance of your web sites. With us you can be close to your visitors, no matter where in the world they are located. We partner with 3 top data centers located in the United States, in Great Britain and in Australia. At the order form just select the datacenter that you wish and we'll activate your account there instantly. We work only with top-notch network providers like Tata, Level3, GTT, British Telecom, AT&T and more and we have excellent direct peering to Google, Yahoo, Facebook, Cox, Cablevision and much more.
Web site installation tool with free themes
The included free web site installer offers one-click installation of more than fifty PHP apps and CMSs. Build weblogs, image galleries, web forums, classified sites, CMS-based web sites, like WordPress and Joomla, community web portals, online shops, etc. Simply choose the web app that you desire and press the 'Install' button. Your new website will be up in a second. On top of that, we have an array of free website skins and a website builder!
A money-back guarantee
We offer outstanding-quality web hosting solutions and a 24x7 tech support service. With us, you will enjoy the fastest website loading speed conceivable. In case that you are not satisfied with the delivered speeds and with the quality of the service, then you can make use of our unconditional 30-day MBG. So, opening an account with us is totally riskless.

SHARED HOSTING
KVM VPS
OPENVZ VPS
SEMI-DEDICATED PLANS
DEDICATED SERVERS
Unlimited storage
20000 MB storage
20000 MB storage
Unlimited storage
240 GB storage
Unlimited bandwidth
1000 GB bandwidth
1000 GB bandwidth
Unlimited bandwidth
10000 GB bandwidth
1 website hosted
Unlimited websites hosted
Unlimited websites hosted
Unlimited websites hosted
Unlimited websites hosted
start from

$

3.99

/mo
start from

$

11.00

/mo
start from

$

6.00

/mo
start from

$

20.00

/mo
start from

$

40.00

/mo