Remote MySQL access is now available with all hosting plans!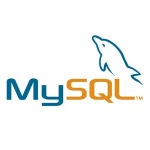 We are happy to announce that we have implemented a new
feature in our
Web Hosting Control Panel
– remote access to all MySQL databases in your web hosting account.
You can now access your database(s) from any external host of your choice, using your favourite MySQL Remote Access application.
To ensure maximum security in your connection to our MySQL database server, we have set an IP restriction that allows only your original IP address to be used for establishing a remote connection.You can change the allowed IP from your control panel.
This is supposed to stop unauthorized access even if someone crack your database login credentials.
Remote MySQL access is available with all web hosting packages that use the Hepsia Control Panel.
However, this feature is disabled by default in order to protect your security.
How to allow access to a selected MySQL database from an external location
1. In the Hepsia Control Panel, go to Databases -> MySQL Databases. There select the 'Remote MySQL' icon in the table of MySQL databases: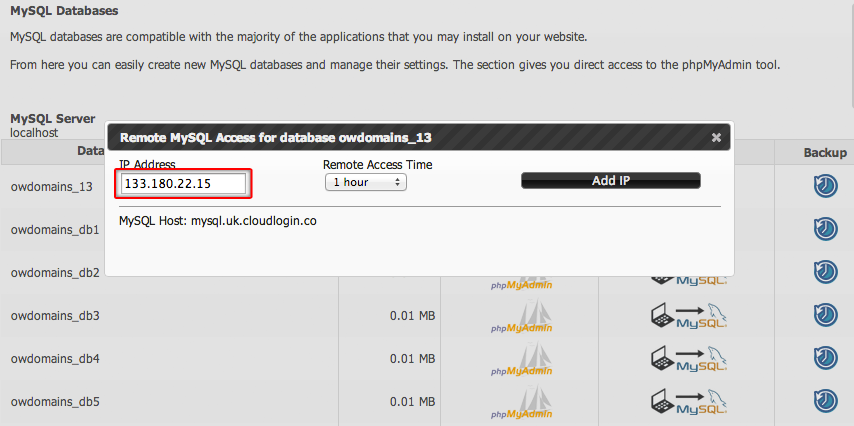 2. In the pop-up window, you will see the IP address of the device that you currently access your Control Panel from. You can change it to any IP address that you want to allow to connect to the MySQL database(s) remotely:

3. From the 'Remote Access Time' field, you can select the allowed time period within which the remote connection between your remote host and the selected database will be running. You can
select between 1 hour and 3 months: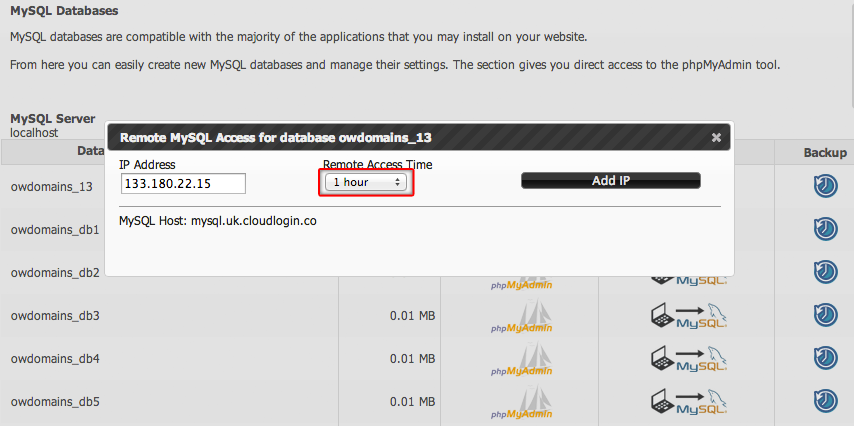 4. When setting up a remote connection from your PC or web server, to your iClickAndHost MySQL you will need to use the MySQL host listed below the IP field as a connection destination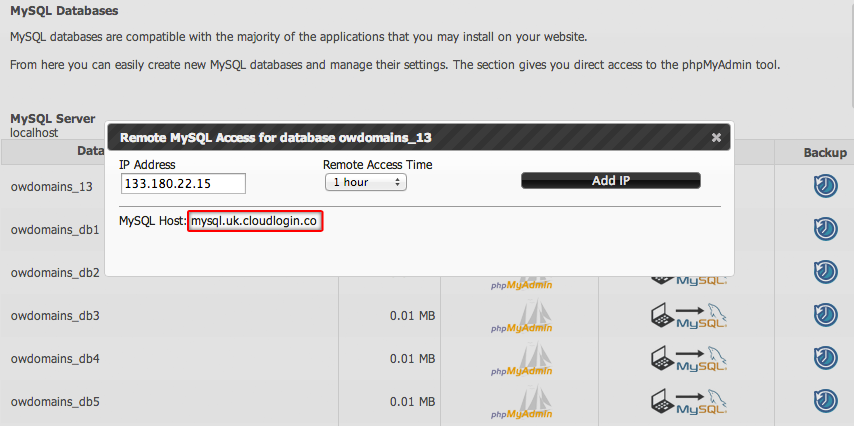 5. When you are done with the remote connection settings, click the 'Add IP address' button on the right: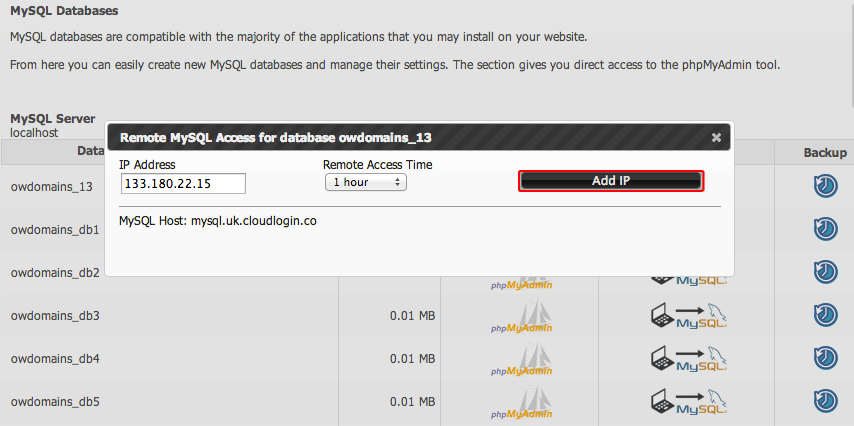 A confirmation message will appear and confirm that the host is added successfully.
This will instantly allow remote access from the specified IP address to the selected MySQL database.
For now, the remote database access feature is available for MySQL databases only.
Remote PgSQL database access is still in the works.
Discuss this on Google+