FREE domain name with EVERY new hosting account!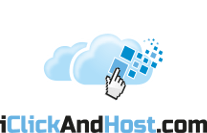 We are happy to announce that from now until the end of 2014, with every new hosting account you will be able to register a free domain name. This will save you at least $10 on new domain registration!
This promotion is valid for the most popular Top Level Domains .com, .net, .org, .info, .us, .biz, .us, .eu, .de, .uk and .ru
Don't hesitate and sign-up with us securely. Take advantage of reliable web hosting and a free domain name registration with your new account. We offer various domain hosting controls - email hosting, databases, free site setup tools (1-click Free Web Apps Installer), domain forwarding.
You get free domain controls - lock option, edit Whois, edit name servers, custom DNS records, URL redirection, etc.
Each website hosting offer is bundled with our user-friendly iClickAndHost Control Panel (available in multiple languages), and is backed up by a 99.9% uptime and a 30-day money-back guarantees.
Our help line is standing by 24/7 and we have 1 hour maximum ticket response time guarantee!
With several data center locations, you can choose the one you want in order to get high website loading rates, depending on your location. Choose between USA, UK or Australian hosting server.
Web Accelerator Tools - InnoDB, Varnish, Node.js and Memcached are available to add from your Control Panel.
Try our services RISK FREE For 1 Month with our 30-day money back guarantee!
Follow the discussion on Google+