Joomla has been updated to Joomla 3.0 in the App Installer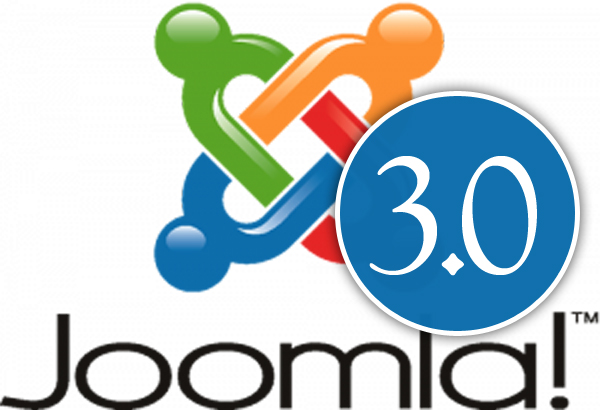 We have just updated the Joomla version in our 1-click App Installer to the latest one available – Joomla 3.0. While we will still offer older versions in the Installer as well, we recommend that you use Joomla 3.0 as it represents a significant improvement over older versions.
What is new in Joomla 3.0?
Joomla 3.0 represents a huge step forward compared to the previous Joomla 2.5. It took a lot of time for it to be fully ready and since its release, it has received positive reviews from Joomla users all over the world. Some of the most notable new features offered by Joomla 3.0 are:
A new admin area. The Joomla team has completely re-worked the admin area, making it much more user-friendly than it was before. Plus, it is now also completely mobile-friendly, which is a huge step ahead.

Significant backend improvements. The Joomla developers have integrated the powerful Twitter Bootstrap platform in Joomla. It is used in both the backend (the admin area) and the frontend. And given the fact that Bootstrap is really popular among web developers, this gives Joomla a huge advantage.

Responsive Joomla 3.0 templates. With this new Joomla 3.0, you can get a fully customizable, mobile-optimized free template. This can also be interpreted as a message to Joomla theme developers – responsive templates is the way to go.

A quicker installation. Now Joomla 3.0 can be installed even faster than before. The actual installation process takes no more than 30 seconds!

And this is just a small part of all the features that the new Joomla 3.0 brings to the table. Head down to their official website to view the full change log: http://www.joomla.org/3/en