We are now offering registration of United Arab Emirates (.ae) domain names!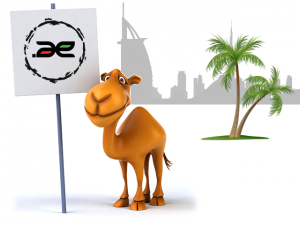 We are happy to announce that we can now help you to open up to the middle east even more.
Now with iClickAndHost you are able to register for you and for your business United Arab Emirates .ae top level domain name!
.AE is the official top-level domain name for the United Arab Emirates. The federation consists of seven emirates, including the incredible Dubai, the magnificent Abu Dhabi, the glamorous Sharjah and a few other extraordinary emirates, which hold a great potential for your business.
Why register .AE domains?
Since it's independence in 1971, UAE's economy has grown by nearly 231 times to $394 billion in 2013. The non-oil trade has grown to $326 billion, a growth by around 28 times from 1981 to 2012. It has the second largest economy in the Arab world, right after Saudi Arabia with gross domestic product (GDP) of $377 billion in 2012. (source - Wikipedia).
If you are an international trading company, your busines is missing out if not trading with the UAE. By registering an .AE domain name, your company or organization can provide location-relevant information about your products and services.
This will give improve your company's professional image and will demonstrate your commitment to local customers.
By targeting the local Emirates market in its own domain, you will have the opportunity to increae your company's revenue.
Who can register .AE domains?
.AE domain names are not restricet and are open for registration to everyone. Any individual or business from anywhere in the world can invest in an .AE-based domain name, just like locals can do.
You can register an .AE domain for up to 5 years. An option to edit the domain's Whois details is available as well.
You can easily register your .ae domain from within your web hosting account from the Hepsia Control Panel.
With the addition of our latest EU Data Center, located in the best connected cities in Southern Europe you can host websites in Bulgaria, taking them even closer to the middle east! We guarantee very fast page load times and no downtime, so you can trust us with your Middle East and North Africa oriented websites.
Click here to register your own .ae domain name at a very low price!