We have increased the VPS RAM upgrades by 4 times!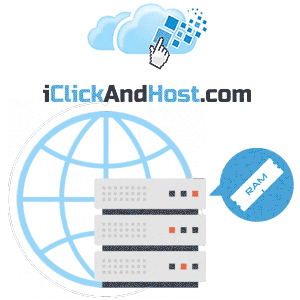 We are happy to announce that we have increased the RAM upgrade quotas for all VPS server packages by around 4 times!
All our Virtual Private Servers offer guaranteed and dedicated CPU and RAM allocations for your web sites and applications. Having enough RAM is key to keep your VPS server stable and to be sure it will be able to handle high peak loads. Now our customers who need more resources ontop of their current allocations can benefit of the new, significantly more resource-filled, yet identically priced monthly quotas.
What are the new RAM quotas?
Starting from today, the new minimum upgrade is 512 MB of guaranteed RAM per month for your virtual server. The RAM upgrades now will be with 512Mb increments.

Up until now, the minimum upgrade RAM amount was 128 MB. So now you can get 4 times as much (4×128) for the same price!

From now on, you'll be able to upgrade your RAM to 1 GB (2×512 MB) and 1.5 GB (3×512 MB) for the same price you would have had to pay for 256 MB and 384 MB, respectively. Isn't that awesome?

Will the new RAM quotas affect you if you already have purchased additional RAM?
If you have already purchased a RAM upgrade, you will have your quota updated accordingly at the time of the next renewal.

For example, if you have purchased a 128 MB upgrade for your VPS - you will be geting 512 MB instead in the beginning of the next subscription month.
The new RAM quotas will make your Virtual Private Servers more scalable and will give you more flexibility in running your dynamic websites and applications. This is just another addition to our innovative web hosting and VPS hosting environment. We are already doing a lot to maintain high uptime. We at iClickAndHost are committed to always move forward, optimize the environment, improve the uptime and performance and try to give you more for the lowest possible price.